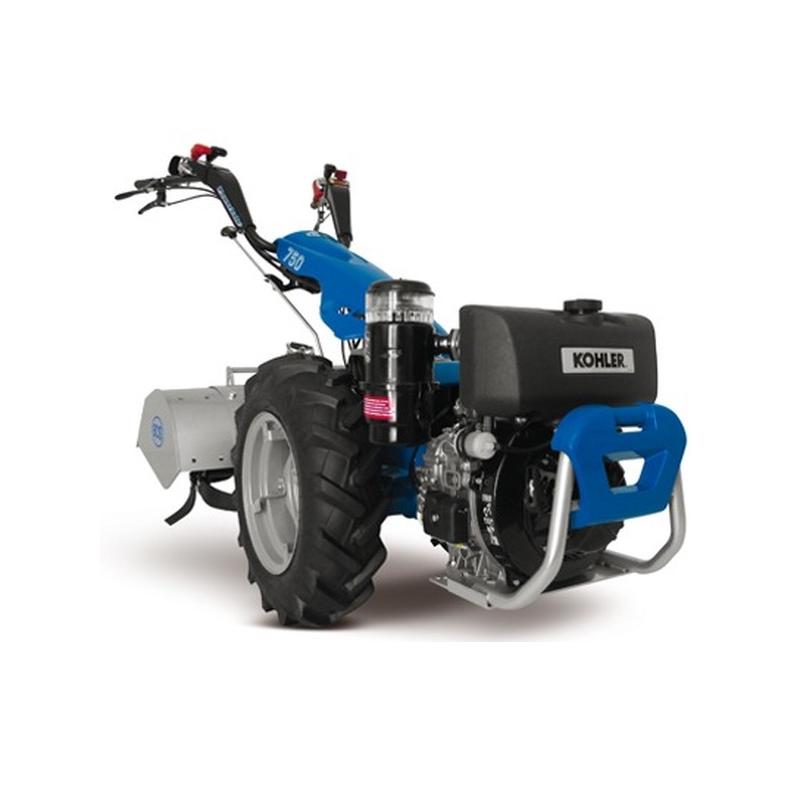 Walking Tractors, also known as Two Wheel Tractors, are used all over the world in a variety of applications. From small hobby farmers and gardeners, to larger farms and landscaping businesses, commercial Walking Tractors are versatile and productive work horses.
Just like a regular Four Wheel Tractor, Pasquali and BCS Two Wheel Tractors run a single Power Take Off (PTO). The PTO allows the tractor to run many difference powered and non-powered implements from tillage machinery, mowers and harvesting machinery. BCS is the largest manufacturer of professional walking tractors in the world. Based in Milan, Italy, BCS has been manufacturing Two Wheel Tractors since 1943. The Pasquali company was founded in 1948. In 1999 BCS acquired Pasquali and the company continues to produce and market the two brands worldwide.
For small hobby farmers to larger operations Walking Tractors can make a lot of sense. Two Wheel Tractors are much more maneuverable than traditional Four Wheel Tractors and their company profile allows them to work in areas where traditional Four Wheel Tractors cannot. Two Wheel Tractors are also less costly than larger tractors but can still be used in a variety of applications.
Walking Tractors can also improve farm productivity by being able to perform work between rows during growing season without damaging crops or compacting earth.
For small farmers and gardeners, Two Wheel Tractors provide advantages over cheap, single purpose light duty garden rotary tillers. While more expensive than these machines, genuine Walking Tractors can perform a multitude of tasks and maintained property will last a lifetime.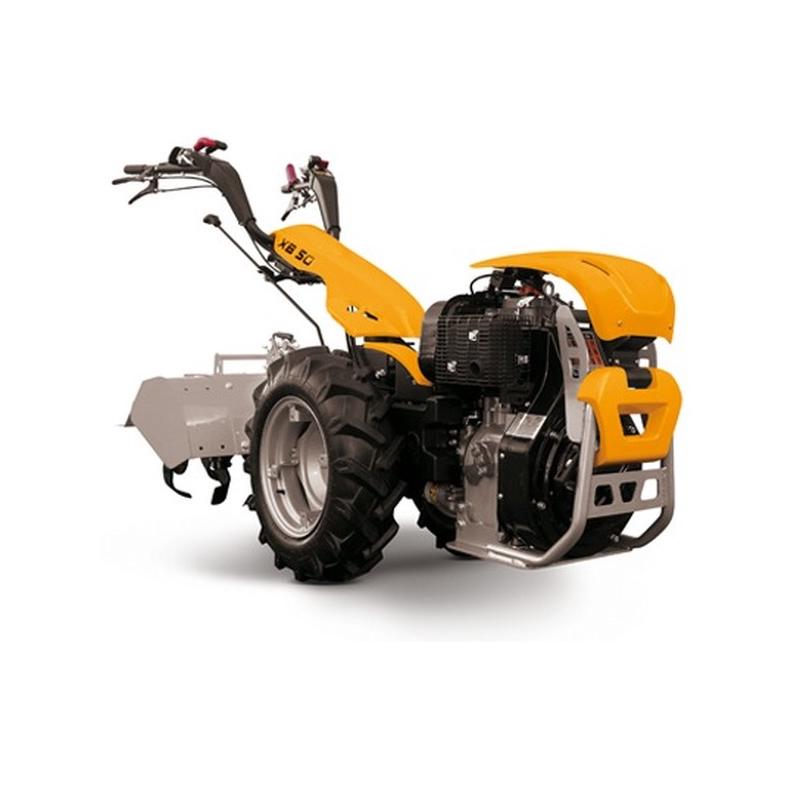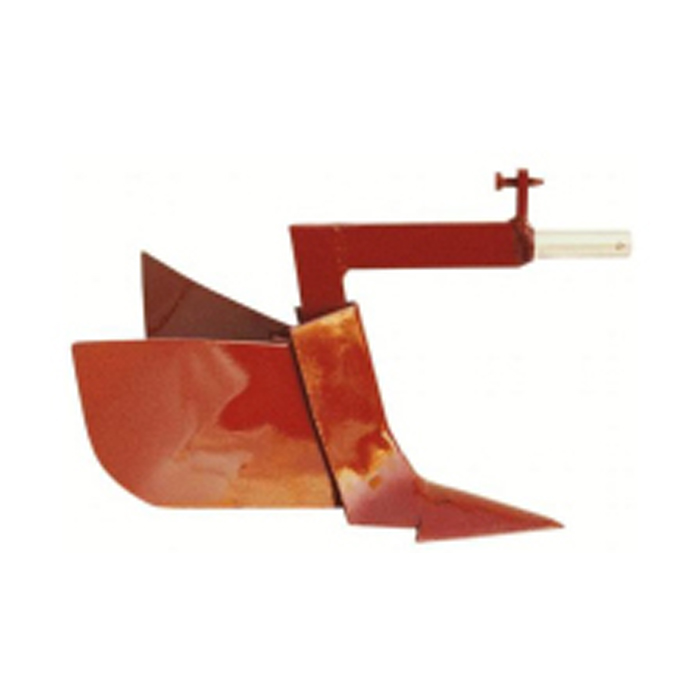 Our range of Pasquali and BCS Walking Tractors come standard with heavy duty rotary hoe. While this attachment and application is the most popular use of a Walking Tractor, there are many other types of machines that can be attached. Pasquali and BCS manufacturer a range of their own attachments such as mowers and ploughs however, there are a number of other Italian manufacturers who produce a wide range of attachments compatible with Walking Tractors.
Vin Rowe Farm Machinery is the importer of a large range of implements such as Berta rotary plough and mowers, R2 Rinaldi power harrows, Gramegna spaders and Aldo Biagiola non-powered ploughs, furrowers, bed shapers and potato fillers.
All the models in the PASQUALI BCS PowerSafe range of two wheel walking tractors have been designed and manufactured to accommodate our customers specific needs. They afford excellent manoeuvrability on any type of ground and thanks to their easy use, they can even be used by novice operators. The exclusive PowerSafe hydraulic clutch also lends PASQUALI BCS two wheel walking tractors the utmost safety and reliability, allowing the operator to use the machine in multiple operations with peace of mind.